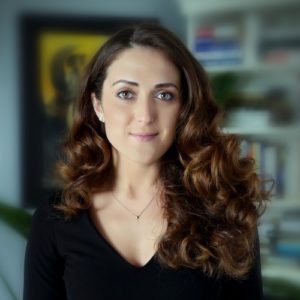 Suzanna Kalendzhian
EltaWp@Admin
Ambassador UAE
Suzanna is Co-founder and CEO of Legal Advice Middle East, the AI-powered legal services marketplace which operates in 16 countries across the region and helps people find, communicate and transact with lawyers online.
A self-described "law rebel", she works at the intersection of legal practice and legal technology helping both law firms and legal departments improve the delivery of legal services through the smart application of technology. Suzanna holds a Master's degree in International Commercial Law (LLM, Hon) and a Master's degree in Marketing. She recently contributed to "Technology, Innovation, and Access to Justice – Dialogs of the Future of Law", a book published by Edinburgh University. In 2017, MEA Dubai awarded her "Most Innovative Woman in Legal Technology" and "Best Online Legal Advisory".
Recently Suzanna also founded Attory.Courses – a Legal Tech E-learning platform for law students, legal professionals, and legal tech enthusiasts.